News
On your marks... get set... GO! Warm up for competition season at Ready or Not, held at the club under the same conditions as the formal regional competitions. It serves as a practice run for new and experienced gymnasts to perform their routines in front of judges and spectators. Our newly established Recreational Competition level will also compete.
04/15/19
When: 12pm for 30mins Where: ACM kitchen, to side of training hall Please come to our AGM, followed by a second-hand leotard sale (with new and second-hand apparatus) from 12.30pm. All welcome. We're after new committee members, as well as people to take over the following roles: President Treasurer The current president and treasurer are stepping down, and Elements cannot l
02/17/19
Join us to watch Fantastic Beasts: Crimes of Grindelwald! Tickets $25 each for movie, bubbles and treats — and to raise $$$ for the club. When: Thursday 15 Nov, 7:45pm for 8pm screening Where: Penthouse Cinema, Brooklyn, Wellington Check your inboxes for how to book... Tell your friends! Share our Facebook event
11/01/18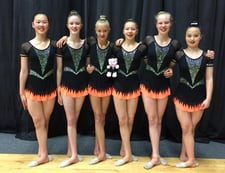 Our 10-strong Nationals team had a great time in Tauranga at the New Zealand Gymnastics Competition. The girls all performed beautifully, and loudly cheered each other on. Plus we came away with some bling: 1 trophy — Grade IV group 2 gold medals — Grade IV group, L4 clubs Julie 2 silver medals — L4 clubs Abi, L4 freehand Julie 4 bronze — L4 clubs Ma
10/06/18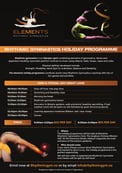 We will run a fun-filled holiday programme during the second week of the October school holidays. Yay! Full-day option 8am-5pm Short day option 9am-3pm We intend to have multiple coaches so classes can be split into beginners and experienced gymnasts. There'll be stretching exercises, gymnastics sessions, and other activities like arts and crafts. See the PDF for more information
09/20/18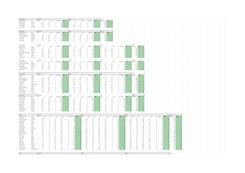 What a weekend with 130-ish gymnasts from around NZ! Awesome work by gymnasts, judges, coaches and our parent volunteers. Here are the results in two forms: PDF View-only Google spreadsheet Google spreadsheet of results for all Levels, Stages and Groups Here's a selection of Elements' podium placings: L7: Poppy 3rd overall + 3rd ball + 3rd clubs + 2nd ribbon, Phoebe
06/11/18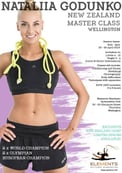 She's spun hoops and twirled clubs at the World Champs and the Olympics (yes, plural). Now Nataliia Godunko is coming to Wellington to run a master class for NZ's rhythmic gymnasts. See our Facebook event page for more info and updates. When: 23-28 April, 9am-4pm daily Where: ACM (our training venue by Wellington's Botanic Gardens) Cost: $375 To register:
04/04/18
What: AGM to discuss competitions, finances, and committee nominations. Sale of leotards and apparatus. When: 12pm Where: ACM
02/05/18

We'll discuss 2018's competition season, home and away. Bring your questions! Wellington Opens will be 9-10 June. Where: Elements Rhythmic Gymnastics @ ACM on Glenmore St
01/22/18
Training on Wellington Anniversary will start at 9am and finish at 12.30pm. Come along to have fun and work on your new routines — let coach Isabel know.
01/21/18
We hope you've had a marvellous break and are ready to return to the gymnastic life. See you at ACM to have fun and boost your skills.
01/15/18
Bun pins at the ready! Term 1 for competitive gymnasts starts Monday... with special holiday-only times to start and finish an hour early, eg 3-6.30pm for Level 4 and up.
01/08/18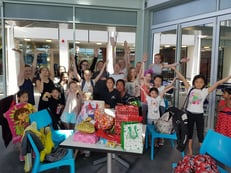 We had an amazing time with the girls. Pizza, lots of presents for our Stealing Santa game, and plenty of splashing in the pool. What a great way to end 2017!
12/16/17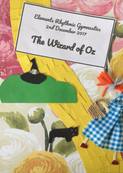 Save the date! Saturday 2 December, when our recreation and competitive gymnasts will perform this classic tale... with a rhythmic twist. Come one, come all, and bring your friends and family! The festivities start at 2pm, with prize-giving and tasty eats to follow. Dress rehearsal on the day: 10am-12pm for rec gymnasts 9am-12pm for competitive gymnasts Show time: 2pm
11/12/17